Secret Tree House è il piccolo spazio esclusivo
per i più appassionati amici dei Long Hair In Three Stages.

Iscrivendoti riceverai subito il nostro esclusivo omaggio natalizio,
l'inedito 45 giri in vinile a tiratura limitatissima "Fossil Fuel Junkie"
e avrai anteprime, aggiornamenti, gadget, download digitali,
mini album inediti in tiratura limitata, godrai del free pass per i live,
avrai sconti su tutto il catalogo e svariati altri privilegi e sorprese.

Grazie al tuo contributo realizzeremo prima e meglio i nostri progetti futuri
e sarai il primo a conoscere le nostre prossime mosse e a beneficiarne. :-)

Con la tua iscrizione avrai diritto a un omaggio immediato:
Non dimenticare di indicare correttamente i tuoi dati per riceverlo!

-------------------------------------------

Secret Tree House is our friends' hideout!

Subscribers will receive sneak previews and prereleases, gadgets,
free downloads, limited edition e.p.'s,
discounts on our catalogue and much more, over the next twelve months .

Your contribution allows us to bring off our plans -that is, mostly, record new music;
that's why our supporters, like you, will always be the first to know, listen to, and receive
our exclusive releases and goodies.

Please fill in all your data to receive your welcome gift now!


Here's what you get:
All the new music we make

streaming instantly on your mobile device via the free Bandcamp app, and also available as a high-quality download.*

Access to subscriber-exclusive messages:

These back-catalog and subscriber-only releases:
A 25% discount on all our merchandise.
The satisfaction of knowing you're supporting us in a sustainable way.
You're a subscriber
Thank you!
* Downloads are DRM-free and available in MP3, FLAC and
more
.
Long Hair In Three Stages
Catania
"Noise e wave... non si poteva esordire meglio"
Rockit

"Un fuoco di brani rumorosi e ruvidi"
Elena Raugei, Mucchio Selvaggio

"Meravigliosi dal vivo"
Cesare Basile

"È stato bello avervi come apertura, mi avete ricordato i Wire"
Amaury Cambuzat

"Una delle mia band italiane preferite"
Miro Sassolini

"È bello che una band abbia preso il nome da noi. Mi piace quel che fate."
Al Johnson
Latest Release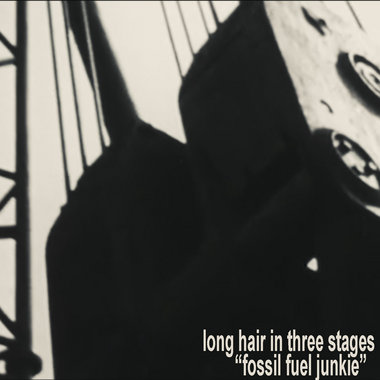 Fossil Fuel Junkie